Cleaning after renovation: why it is important to turn to professionals
Repair or construction is always responsible, it is always laborious and difficult. This process is associated not only with solid costs but also with considerable experience. And if you think that the final stage of the repair is the fine finishing of the walls or wallpapering, then you are mistaken. The final stage is cleaning after lengthy repairs, only after it you can breathe a sigh of relief and enjoy your renovated home. The quality, efficiency, and thoroughness of cleaning after repair are the three pillars on which this cleaning process is based, and only a trained professional can carry it out at the highest level.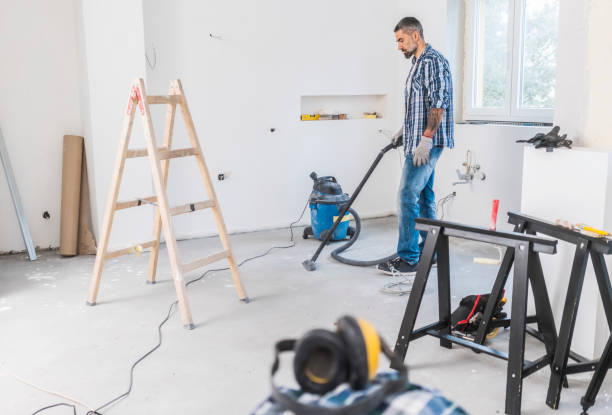 Whom to entrust to cleaning after repair?
Cleaning after the repair is a special cleaning service that has several specific features, it implies:
accuracy and pedantry distinguishes removal of the remains of construction waste (accuracy and pedantry distinguish removal of the remains of construction waste ( in this matter);
Removal of traces of assembly and building materials, removal of stains of paint, varnish, and glue. You may have noticed that putty or adhesive mixtures are very corrosive and can harm various surfaces, so they must be removed carefully, but mercilessly;
Washing of windows, mirrors, stained-glass windows, and other glossy or metal surfaces;

Cleaning of all surfaces from building dust: floor, ceiling, walls;

Washing and disinfection of sanitary ware;

It may be necessary to get rid of the specific odors inherent in some finishing materials and thoroughly clean the furniture and carpets.
Cleaning after construction activities takes much longer than standard cleaning and often requires the use of special detergents and equipment, especially if your renovation involves the use of sensitive natural materials.
 The so-called eco-renovation, replete with natural materials – wood, stone, glass, bamboo, requires careful and careful cleaning.
Naturally, abrasive cleaning chemicals will not do any good and quickly spoil the expensive beauty. In addition, there are many nuances here, for example, marble or granite needs to be polished, and sometimes polished. Therefore, the specialists of the professional cleaning company SCS Group Integrated Services are primarily interested in the specifics of the repair and the materials used for it.
Do it by yourself?
Now imagine that post-construction cleaning will have to be done on your own. You will have to allocate a whole day or even two for this. Depending on the scale of work and the dimensions of the apartment. Buy special chemicals and equipment, which after cleaning will most likely become unsuitable for further use. 
In a word, you have extremely difficult and exhausting work to which not everyone even knows which side to approach. Therefore, SCS Group Integrated Services invites you to get rid of this obligation. Especially since out of ignorance you can harm the renovated apartment.
If you are interested in cleaning apartments in Sydney. You know who to contact. SCS Group Integrated Services cleaning company is ready to fill your house with cleanliness and comfort. Even if a team of repairmen worked on it before!